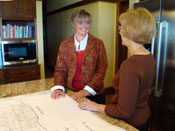 The firm of Kendra C. Thompson Architects, P.C., a woman owned professional corporation, was started in 1990 as a professional architectural firm dedicated to serving clients in western Michigan and beyond by producing quality architecture and planning. Our work is responsive to the social, political and economic reality of our clients; a service that recognizes the user/client as a key partner in the planning, design and construction process. The ultimate objective is to provide for our clients a quality environment in which to live, study, work, worship or play. We do this by translating the client's needs into aesthetically pleasing, cost efficient, responsible architecture.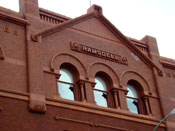 As a general practice firm, our work is diversified and exciting. Each individual client and project is very important to us. As a result, our clients receive personalized dedicated service. We feel this allows the client to truly become an active component in the development of the end project. Owners and Contractors who have worked with us appreciate our specialized attention and concern for producing the best possible project given the client's parameters.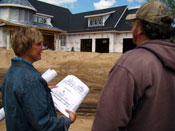 Kendra C. Thompson Architects, P.C. has the ability to work together with other professionals in joint venture and subcontractor arrangements. Working together with other professionals allows for the Owner to reap the benefits of having a variety of experts teaming up together while allowing for the advantages of having a regional presence and discernment for the values of the client.