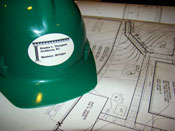 At Kendra C. Thompson Architects, we allow ourselves to be flexible in our delivery of services to meet the unique needs of the owner. Whether services entail simple design concepts or a complete full services arrangement from planning to occupancy, we're prepared to assist you in achieving successful results that endure.
An overview of comprehensive services is as follows:
Pre-Planning
•Site evaluation
•Programming of space needs and functionality
•Review of zoning and governmental requirements
Schematic Design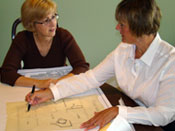 •Conceptual development of plan and elevations
•Identification of preliminary materials, systems and finishes
•Budget identification
Design Development
•Refinement of conceptual design
•Analysis and recommendation of materials, systems and finishes
•Review of probably construction costs
Construction Documents
•Drawings detailing architectural, structural, civil, mechanical, & electrical design
•Material and system specifications
•Coordination of disciplines (architectural, mechanical, electrical, civil)
•Refinement of probable construction costs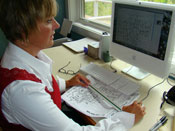 Bidding and Award
•Development of bidding materials
•Evaluation and recommendation of bid proposals
•Assist in development of Owner/Contractor agreements
Contract Administration
•Construction observation for compliance with design intent
•Agency submittals for approval and permitting
•Review contractor requests for information, change orders & payment requests
•Review and develop punch list completion/correction requirements
•Review for substantial and final completion
•Assist in Owner post-occupancy maintenance and system training
Specialized project services include preplanning feasibility studies, existing building reviews, historic tax credit application submittals, and post-occupancy evaluations.